Hockney Marketing is a micro agency.︎



We help startups hit the 1 million - 10 million in MRR mark. Forget pouring money into paid. Until you have a funnel that converts, nothing else works. We'll analyze your customers, optimize your content (landing pages, emails, UX copy), and monitor results

infinitely.
---
Ashley Hockney Founder and principal consultant

She's been a part of the teams at Teachable, Zapier, and Codecademy before focusing on revenue as the Marketing Director at Buffer. As a consultant she's helped teams like Major League Hacking, Plaid, and Mixpanel.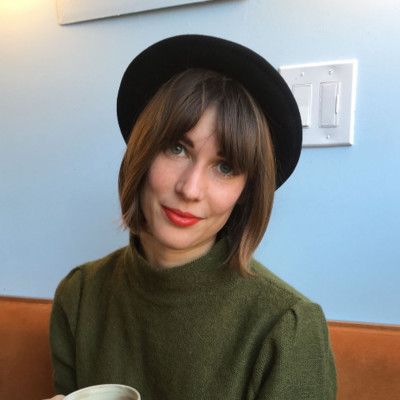 Sam Hackerson Conversion copywriter

Sam is a conversion copywriter crafting data-driven, on-brand copy for websites, emails, ads, blog posts, and more. She worked in marketing and outreach roles for the past ten years notably with Julian Casablancas at Cult Records, in promotion for ShineOn, and as the NYC brand manager for Graft Cider.
Ashly Bauserman Finance

Ashley is a financial consultant specializing in financial planning, bookkeeping, payroll, and taxes. Ashly has a deep passion for numbers, Quickbooks, and Excel.
---
Software ate the world. Now what?



In 2013 I joined a small startup of 7 people inside of WeWork Labs. Marketers weren't on AngelList yet, and the consultants were still in FiDi. Each day we showed up and asked: how do we help our customers? It didn't matter if it was "product," "marketing," or "customer support." We created what people needed.

Sleeves rolled up, I took this grassroots approach with me to places like Zapier, Codecademy and Buffer. I watched as coworkers talked less about open source and more about what FAANG company our next recruit was from. The dot.coms got snatched and "growth marketing" became handing money over to Zuck.

IMHO, it hasn't created better businesses. Growth, when you follow the models down to the people behind each data point, is really about whether or not you made something people like. The same holds true for marketing.

Would I want to read it? Do I want it in my inbox? Would I bookmark that webpage?

That's our bar.

Our clients are founders and marketing leads building products that solve real pain points. And their marketing should, too. We'll hit your goals, create emails people read, and craft website copy that makes your customers go, "That's it!" We'll turn that high-level strategy into clickable, bookmarkable, good stuff on the internet.

Because startup marketing deserves better, it deserves things people actually like. And that works.

Come say hello.

Thanks,
Ashley Hockney
Founder & Principal Consultant


---
Our Values


💿️ How we work is how we live.

💿️ We value care.

💿️ The best marketing is good work.

💿️ Creativity and free space are essential.

💿️ We strive to create access.

💿️ We will be bold.

💿️ Don't take it all too seriously.


---
Work with us
Want to learn more about the work we can do for you?